Canyon Capers
WHY ITCH.IO is the best place to get ANDROID games
---
So what does the title mean exactly?
For a while we have had the game on GOOGLE PLAY... and at the outset is was a good avenue for us to sell Canyon Capers to Android users.

Over time thought this has become more difficult to maintain and deal with GOOGLE's attempts to be 'more APPLE' which is seriously just become more and more problematic.
Quite simply, it's become onerously difficult to update the GooglePlay version of the game, due to the PLAY store requiring more and more from us to actually update the game.
How and why APPLE get it right
Recently (2 days ago) we updated the IOS version which is a simple process...
make the changes for the version...
update the build...
wait a very predictable 24hrs for approval...
et voila, all done... happy days!
IOS users now can play the 1.0.22 version which has some quality of life improvements. Happy APPLE customers.... fully compliant and up to date
Google PLAY STORE on the other hand is a different beast altogether.
Their move to being a platform of release what you want, when you want... has moved to being an onerously long wait for random approvals. The last build we updated took close to 6 days to approve. Thats simply NOT good enough for an update in our opinion
The simple fact is developers get constant threats from the play store that they will remove the game/app if you don't update it, and if we do then it's a very significant amount of work to do with their new systems.
The added problems of dealing with robot clients who send us in circles when we have queries or problems really doesn't help.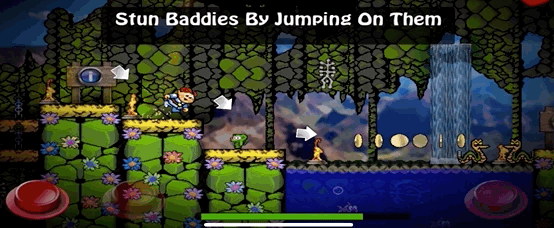 SO... We've made a conscious choice... we're done with the PLAY STORE!
So, we've decided the best course of action is to recommend that ITCH is the best place to get the ANDROID version ( which is great we hasten to add ) and it will continue to work on ALL the devices we know that it works on, which is a lot.
The GOOGLE PLAY version will not be updated anymore, and we won't putting new games on Google Play either.
For CANYON CAPERS
So... go for it... GET IT HERE... the wonderful ITCH.IO... you read it here first!
Play for FREE or feel kind to make a small payment for what is hours of entertainment, we certainly wont object. You get the PC and MAC versions too.. totally free.
For full transparency
You're also supporting ITCH.IO as we donate 10% to ITCH , and we don't have to pay the GOOGLE tax either ( after mandatory VAT ) which all stores have to charge.